This is the time of year when we start to think of New Year resolutions.

This one is a bit of as recurring theme for me and is especially true at this time of year when the New Year Sales start to hit.

eBay and indeed other auction sites can be a wonderful source of cheaper items than you may be able to source elsewhere.

However - make a resolution to check it out elsewhere first - this is especially true of Buy It Now (BIN) items but will also ensure you don't bid over what it would cost you if you had done your research first.

Let me give you a little example - take the emotion out of it by picking something that is nothing to do with stamps (hence in this thread).

I ALWAYS receive a copy of the official ARSENAL wall calendar every Xmas - well every Xmas except this one - so I thought I would go out there and buy one for myself.

So let's go to the obvious place first:
Arsenal.com - Price = £8.00 (don't know the postage charge as out of stock anyway)



**** Always check delivery charge ****



So my next stop would always be Amazon. Price = o/s but selling it via their market place at £4.78 + £2.75 delivery. Total= £7.53.



**** This is where I probably wait for it to come back into stock to compare ... but continuing on >>>>>>>



A couple of other on-line stores are all more expensive than the above but all around £7.99 plus delivery.

Let's have a look at a few eBay BINs.
I have sorted this from price hi to lo (inc delivery)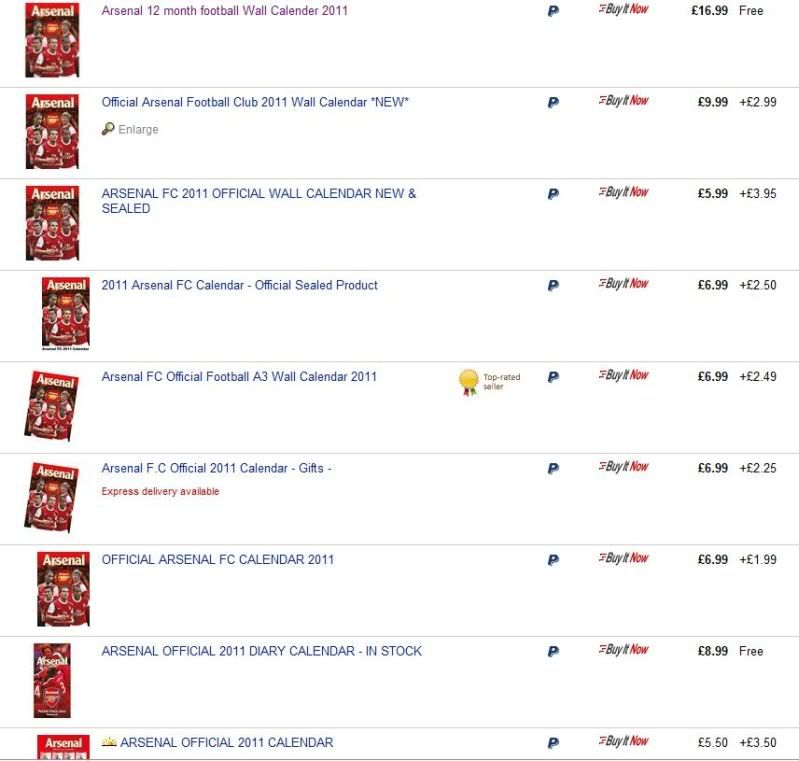 As you can there is a huge differential including the top one that is more than twice the "official" price (no wonder he can offer free delivery)
but not one meets the AMAZON (even tho it is Marketplace) offer.
I even looked at international eBay sales and found one where I could order it from the US cheaper than the top item.

So bottom line - it bears repeating - always do your research before jumping into an auction purchase.

PS - I ALWAYS purchase NEW stamp catalogues from AMAZON - simply because they are always cheaper than anywhere else including eBay (or at least the cheapest

trustworthy

online outlet).

Although if anyone knows different please let me know - I never mind being wrong if it saves me money.

Sorry to the international members - this is all obviously UK based research, but the concept is true worldwide.


DISCUSS!!!!

_________________
Regards
Dave
http://www.stamp-collector.co.uk